Il lander lunare israeliano è stato completato. Fra qualche settimana verrà inviato a Cape Canaveral per la preparazione al lancio.
Per aver un infarinatura della missione stavo guardando la presentazione di SpaceIL e nel filmato dice che ci sarà un finestra di pochi secondi per tentare l'inserimento, in caso fallisca dovrà rimanere 1 mese in orbita lunare prima di ritentare. In ogni caso è confermato che ci sarà il broadcast delle immagini in termpo (quasi) reale.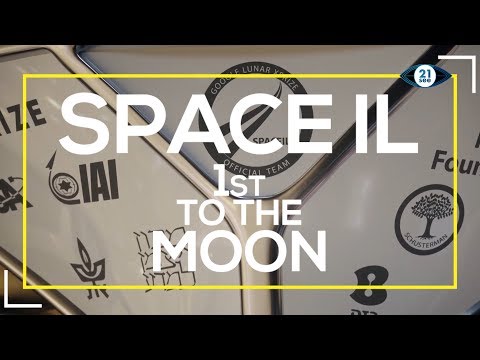 Interessante anche la collaborazione con Nasa in supporto al DSN
NASA will contribute a laser retroreflector array to aid with ground tracking and Deep Space Network support to aid in mission communication. ISA and SpaceIL will share data with NASA from the SpaceIL lunar magnetometer installed aboard the spacecraft. The instrument, which was developed in collaboration with the Weizmann Institute of Science, will measure the magnetic field on and above the landing site. The data will be made publicly available through NASA's Planetary Data System. In addition, NASA's Lunar Reconnaissance Orbiter will attempt to take scientific measurements of the SpaceIL lander as it lands on the Moon.
Il lander lunare è stato impacchettato. A breve il trasporto in Florida.
Beresheet ha lasciato Israele con destinazione Florida.
https://twitter.com/teamspaceil/status/1085965548574461954?s=21
Atterrato in Florida, ultima tappa prima del grande balzo verso la Luna.
Per la cronaca è atterrato a Orlando.
Tutto procede senza intoppi sul lander lunare israeliano.
Ho cercato qualche immagine ad alta risoluzione di Beresheet. In questa si vedono bene molti dettagli, tra cui gli star stracker (i due coni bianchi)
EDIT: visualizzabile in questo sito:
(chiedo scusa avevo per un attimo dimenticato le condizioni d'uso delle foto)
Intanto il lander lunare comunica correttamente con il centro di controllo ed ha dispiegato le gambe di atterraggio.
Complimenti a SpaceIL. D'altronde, sono almeno duemila anni che Israele ha una certa expertise di cose celesti.

Ti stai confondendo con i cristiani. La religione ebraica è molto più antica. Mosè riceveva direttamente messaggi alieni dal suo tablet di Pietra!!
Sapete se è andato tutto ok?
Tutto OK. Manovra di 30 secondi eseguita correttamente. La prossima già domani a quanto pare.
Qualche problemino per il lander israeliano
Proposta agli admin. Si potrebbero scorporare gli ultimi post riguardanti Beresheet e inserirli in un thread dedicato.